About Queen's Park Child Care Centre
We are a licensed, not-for-profit child care, located in the heart of downtown Toronto. We first opened our doors in 1986, and were one of the first on-site, employee child care centres in Ontario.  After 33 years in the Queen's Park Complex, the Queen's Park Child Care Centre has relocated to the Frost building at 7 Queen's Park Crescent East.
We offer a safe, caring and nurturing learning environment, with space for 88 children from birth to age 5.
Our bright and inviting classrooms are equipped with books, toys and activity stations to support children in discovering and growing their social, emotional, language, literacy, communication, cognitive and physical skills.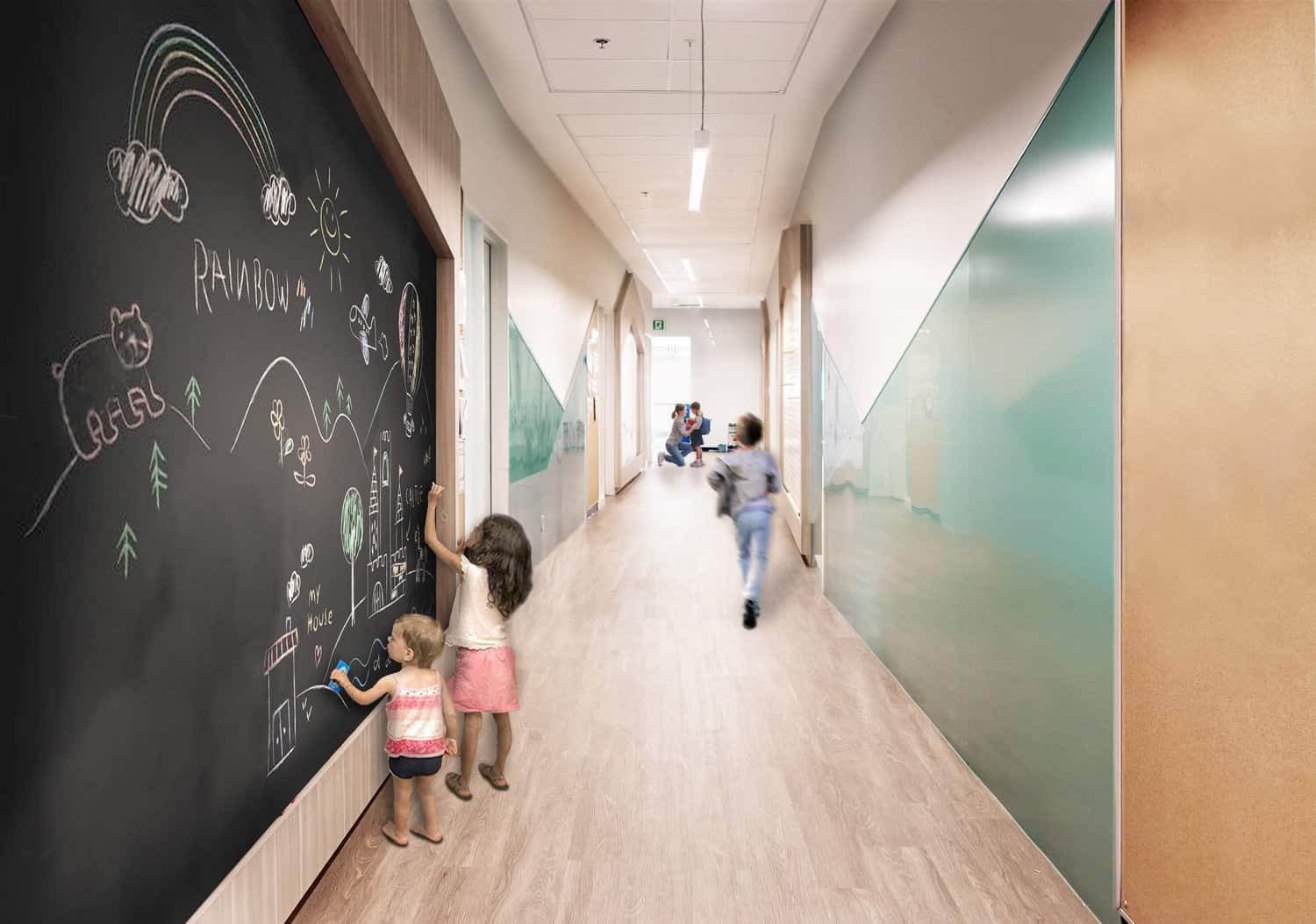 (18 months - 2.5 years old)
We focus on programming that recognizes each child's individual emerging skills and unique learning path.
Our Team

Executive Director: Marie Thomson, RECE

Pedagogical Leader: Interim Alicia Simpson, RECE

Administrative Coordinator: Interim Pamela Viera, RECE

Additional Staff:

17 Registered Early Childhood Educator (RECE) program staff
2 Early Childhood Assistants
A full-time, in-house cook, certified in Safe Food Handling
A multi-member volunteer Board of Directors drawn from the parent community
Bi-weekly music and yoga instructors
All RECE staff members are registered with the College of Early Childhood Educators.
Our Food

Healthy, seasonal and nut-safe meals prepared on-site, based on the Canada Food Guide and nutritional guidelines for young children.

Hours of Operation

Monday-Friday 7:30 AM - 6:00 PM

Closed on

All Statutory Holidays
Remembrance Day
Easter Monday
Family Day